PETER SCHULTZ – VITA NOVA PRETORIA
Peter specialises in addictions, couple counselling, family support, parenting support in Pretoria East.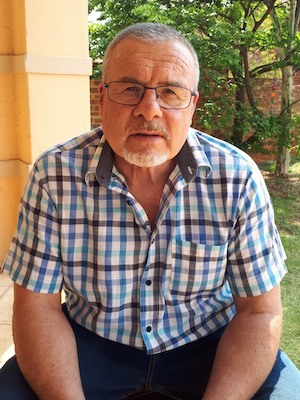 As Social Worker in Private Practice, I am registered with the South-African Council for Social Service Professions (SACSSP), the South African Association for Social Workers in Private Practice (SAASWIPP) as well as the Board of Healthcare Funders (BHF).
I have always been very inquisitive about human behaviour and wanted to understand more about the individuals' feelings, thinking and conduct. This led to my ongoing involvement in studying human behaviour and the development of several different programmes and training courses to provide a service to enhance individual, family and community functioning.
My passion is to work with individuals and families. Being married for 44 years and the father of two children and three grandchildren, reminds me of the importance of strong foundations in our relationships. I believe all behaviour to be functional, irrespective of whether it is constructive or not, and when people request assistance, I understand this to be due to them no longer being able to manage their life or circumstances in a meaningful way. For this reason, I choose to follow a solution-focused approach in working with people, where we discuss and find ways to deal with the issues at hand, together. Any change that may take place is ultimately the responsibility of the person in need of assistance.
During my many years of working as a social worker, I have become increasingly involved in working with substance use disorder and related problems. This has become an area of specialisation for me, especially in assisting the partner or family living with substance abuse. Being exposed to and directly affected by substance abuse as a family member, the individual experiences much emotional and social turmoil while trying to find ways to cope with these circumstances. Everyone in this situation, the person with the substance use disorder, the partner, parent and/or child is to be regarded as an individual in their own right and to be assisted accordingly.
In working with couples, I apply the same principle of recognising each person as a unique individual. It is therefore important for me to make a proper assessment of the individual in terms of his or her understanding and feelings about their situation, their insights, and abilities to address the issue at hand, their motivation for change as well as how they perceive the outcome of any professional inputs. We discuss this information before we agree on how we attempt to proceed. All concerns, stumbling blocks, strengths, appropriate community resources, practical issues of time, transport, and finances as well as issues of confidentiality and consent and how this may impact the way forward, are considered.
I prefer to break down bigger goals in smaller units to sustain development of the process of change. Strict confidentiality and transparency towards the client is always upheld.