OLIVIA CLELLAND – HUMANITAS COUNSELLING STUDENT
Olivia volunteers her time by offering free online counselling via Zoom.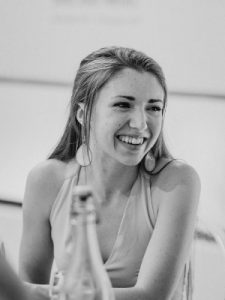 I recently finished my (BSocSci) Honours in psychology and plan to make my life's work about helping people to the best of my ability. Through helping others, I hope to have a front row seat, aiding them in reaching their dreams, goals and full potential in their lives. I truly believe that people become the best versions of themselves and show the most growth when they are fully accepted just as they are, experiences and all.
I enjoy working with people of all ages. I also strive to create a safe, warm and collaborative environment where people can find solutions that they deem befitting to their lives. Tailoring to individual needs with the utmost compassion.
"Kindness is loaning someone your strength, instead of reminding them of their weakness" – Anonymous
How to book a session
Our Humanitas Counselling Students are ready and eager to connect, listen and talk with you. If you would like to book a free counselling session via Zoom – please have a look at the different people who are able to help.
To request a session with Olivia, please fill in the form at the bottom of the free counselling page and select her name.