NECHAMAH DRISHNER – HUMANITAS COUNSELLING STUDENT
Nechamah volunteers her time by offering free online counselling.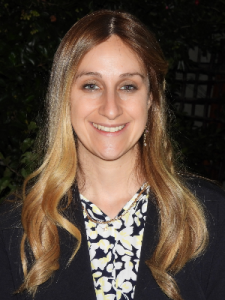 I am Nechamah Drishner and am a Specialised Wellness Counsellor in training. I have been volunteering for Lifeline as a counsellor for the past year and have an undergraduate and Honours in Psychology. My most useful learning experiences have been brought about through the roles of wife, mother (to three children), daughter, sister and friend. I am passionate about counselling in a non-jugemental, empathetic, warm and trusting environment, as through my own journey I have learnt the absolute wonders of a truly genuine counselling sphere. My goal through counselling is to enable my clients to access their true selves and through awareness live congruent lifestyles. It is my passion and a privilege to walk a journey alongside others and facilitate a growth process, through the activation of their own toolboxes. My scope of counselling interest is vast, whereby I aspire to give my all to each client, by providing a safe, secure space for anything and everything. Anything is possible!
How to book a session
Our Humanitas Counselling Students are ready and eager to connect, listen and talk with you. If you would like to book a free counselling session via Zoom – please have a look at the different people who are able to help.
To request a session with Nechamah, please fill in the form at the bottom of the free counselling page and select her name.