LOUNETTE ELS – HUMANITAS COUNSELLING STUDENT
Lounette volunteers her time by offering free online counselling via Zoom.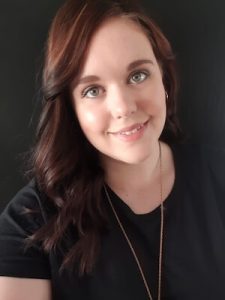 ABOUT ME
Since I was a child, I had this instinctive desire to wanting to make people around me happy. Early on, I knew that whatever I set out to do as a career, it would be within the helping profession. Coming from a family of medical professionals I thought medicine would be my go-to profession, BUT I started my journey by wanting to become a Genetic Counsellor and pursued a Bachelor of Science degree at the University of Pretoria. In my first year I soon realised that genetics was something I could not quite grasp and changed my program to something I really enjoyed- Zoology (the study of animals). I still wanted to work with people and decided that virology and parasitology was the way to go about it… yet no one had a clue what I was talking about since the profession is not widely recognised in South Africa. Not feeling satisfied at becoming a Zoologist, I pursued a career in Humanities as I was exposed to Psychology in my second year (elective module) which I really felt "clicked". Fast forward a couple of years, I graduated with a BA Psychology (Honours) from the University of Johannesburg and later a Masters in Social and Psychological Research from the University of the Witwatersrand. I recently started my own business where I offer research consultancy services to students and professionals. I am also fluent in both Afrikaans and English, and I have an immense respect for clients coming from a diversity of language, culture, religion, and sexual orientation
AS A COUNSELLOR
Being a student for quite some time in my life, I really developed a passion with working with young adults and students trying to find their own path. I have found that people in general just need some encouragement and support to make lemonade out of life's lemons and embrace change. I also believe that we can find meaning in suffering, but sometimes we just need someone to guide us to the answers we already have. Above all, I believe in the resilience of people, in that we all have the innate ability to be the writers of our own stories.
I enjoy working with all challenges people come across in their lifetime. A special interest of mine lies within the field of sexuality and sexual/reproductive health. This passion and special interest of mine have raised a few eyebrows along the way, even among those closest to me. But I came to realize that not everyone in your life will understand or feel as passionate about your dreams as you do. As an individual, you need to do what you love, love what you do… and do it fiercely. People tend to judge what they do not understand… and often, what they do not understand, they fear. And that is okay because by doing what you love, you might just inspire and awaken the hearts of others to be fearless. I believe this field is still widely met with resistance and controversy, yet it is NEEDED.
Sex remains a topic that is shunned and often swept under the proverbial rug when it comes to open and honest conversation between partners, friends, and our children. Even our own dialect when it comes to our own sexuality and bodies remain an area of confusion and shame. As a counsellor, I want to create a safe space that is free of judgement and prejudice that will allow clients- from all walks of life- the courage to speak about their holiest of holies. If talking and sharing information is all we do when it comes to sexual wellbeing, then I believe we are already taking a step in the right direction.
MA Social and Psychological Research (Wits)
Member of the South African Sexual Health Association (SASHA)
How to book a session
Our Humanitas Counselling Students are ready and eager to connect, listen and talk with you. If you would like to book a free counselling session via Zoom – please have a look at the different people who are able to help.
To request a session with Lounette, click here.