DIMAKATSO RAPULANA – HUMANITAS COUNSELLING STUDENT
Dimakatso volunteers her time by offering free online counselling.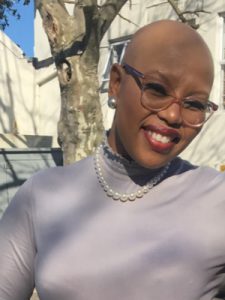 Everyone experiences challenges at some point in their lives and we all sometimes need a little help to overcome them, its   easy to live on autopilot and feel like life is just happening to us. Often we deny  our realities and avoid our emotions to the detriment of our mental and emotional wellbeing. Counselling can help us to improve insight into our behaviors, and allow us to make the necessary changes and to live a more meaningful life. I am aware of how significant deciding to work with a counsellor can be, often the decision to start  counselling is a difficult one and finding a counsellor can be quite daunting, hence it is imperative to find a counsellor that you feel you can open up to, in consequence I have incorporated my treatment modalities, experience and training.
I offer a warm, safe, supportive and non judgmental environment to help individuals(adults & teenagers)and families. Counselling is not easily described in general statement, it varies depending on the personalities of the counsellor and patient particularly the challenges they bring forward. There are various treatment modalities  I use to mention few Cognitive Behavioral Therapy integrated with Person Centered Approach.  I have been privileged to work in a variety of settings within  the mental health facilities such as Teenage Unit, Adult Unit, Substance Abuse Care Program and I hold Bachelor of Social Science.
Change will not come if we wait for some other person or some other time. We are the ones we've been waiting for. We are the change we seek
How to book a session
Our Humanitas Counselling Students are ready and eager to connect, listen and talk with you. If you would like to book a free counselling session via Zoom – please have a look at the different people who are able to help.
To request a session with Dimakatso, please fill in the form at the bottom of the free counselling page and select her name.