DEE NGUBANE – HUMANITAS COUNSELLING STUDENT
Dee volunteers her time by offering free online counselling.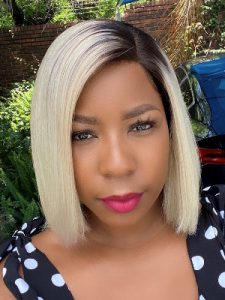 I believe that it important to create a safe space that is confidential, non-judgemental and empathetic. I thrive to work with individuals in identifying and exploring beliefs and emotions that interfere with personal and occupational growth such as depression, emotional disorders, anxiety, relationship issues, abuse, trauma and grief.
I believe in transformative power of relationships and seek to build an environment where understanding, acceptance, connection and ultimately change can occur. I believe that support should be given to individuals to increase their self-awareness, develop a positive mindset and healthy communication skills and boundaries that produce the desired changes that lead to a more fulfilling life.
"Don't use your energy to worry. Use your energy to believe, create, trust, grow, glow, manifest and heal"
How to book a session
Our Humanitas Counselling Students are ready and eager to connect, listen and talk with you. If you would like to book a free counselling session via Zoom – please have a look at the different people who are able to help.
To request a session with Dee, please fill in the form at the bottom of the free counselling page and select her name.