CHRISTINAH NGOATE – HUMANITAS COUNSELLING STUDENT
Christinah volunteers her time by offering free online counselling.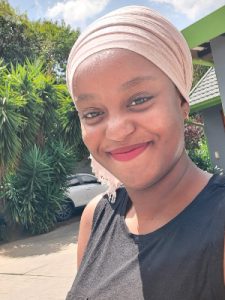 Having attended the Vita Nova Humanitas Counselling course, I believe I am ready to offer clients a non-judgmental, safe space filled with empathy to embark on their counselling journey. I aim to hold myself up to the values and standards I have learned during the course so I can best facilitate the growth, understanding and healing that my clients may come seeking in their counselling sessions. Wherever challenges arise beyond my scope, I will then do my part by providing my clients with all the information they need to get the help best suited for them as the wellbeing of my clients is a priority. I look forward to meeting and working with you.
How to book a session
Our Humanitas Counselling Students are ready and eager to connect, listen and talk with you. If you would like to book a free counselling session via Zoom – please have a look at the different people who are able to help.
To request a session with Christinah, please fill in the form at the bottom of the free counselling page and select her name.