Group Therapy For Children Of Divorce
This service is only available in Pietermaritzburg at the moment
Group info
Divorce or separation can be a very difficult and painful experience for families and more so the children. Children often experience anger, frustration, a deep sense of loss and they start to question their own safety within the world. No matter how amicable the divorce is, children still feel that they have to choose or be loyal to one parent over the other. They struggle to come to terms with the life changes which can impact on their behaviour, schoolwork, and peer relationships.
Group therapy offers the ideal safe environment for the individual child to work through their emotions, thoughts and behaviours. Children participate in age-appropriate activities such as discussion, role-playing, drawing pictures, storytelling, reading and playing games to express their emotions about the divorce. In a supportive environment, they can share experiences, establish common bonds and learn skills that will increase their ability to cope in the aftermath of divorce and family changes. The child develops a sense of belonging in a small group setting, becoming aware that they are not the only ones going through this process and are able to grow together.
We are planning to run such a group for children between the ages of 8-10.
The group will run over a period of 6 weeks and will take place on a Saturday afternoon.
The dates will be as follows: (Pietermaritzburg only)
13 July 2019: Knowing me, knowing you – Lots of things are changing
20 July 2019: Living at different places and working things out
27 July 2019: It's not your fault and wishing
3 August 2019: Your parents still love you and will feel sad too
10 August 2019: All of your feelings and talking to people
17 August 2019: It's okay to have fun
The group will only be able to accommodate 6 – 8 children and early booking is essential. Each session is 90 minutes and will also include a light snack. The last session will include a small farewell. Should a parent wish for a child to continue with individual sessions, this can be arranged.
The cost for the course will be R2200, of which a deposit of R700 will payable with booking. The balance of R1500 must be paid before the course starts. Each parent/s will have the opportunity for a pre-course interview with the facilitators.
About the presenter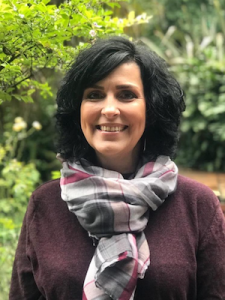 Roelien Wiesner has been working with children for over 30 years in her capacity as social worker. Not only has she been assisting children to testify in court, through her role at the NPA (national prosecutions authority), she has also opened a Child Line branch in Pietermaritzburg where she offered therapeutic services to children in need. She is presenting this fun-filled three day workshop for professionals, in Pretoria in May.
Our Pretoria branch is located in Elarduspark close to the N1 and the Rigel off ramp, this makes it easily accessible from Pretoria East, Centurion, Midrand and Johannesburg. Our hourly rates are available on the booking system and varies, based on the counsellor and the service being offered.