LOUANN SHUTTLEWORTH – VITA NOVA PIETERMARITZBURG
Louann offers counselling for parents, teenagers, adult survivors of child sexual abuse and trauma counselling in Pietermaritzburg.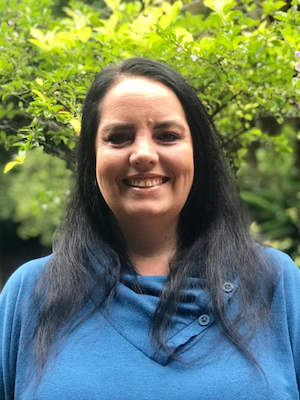 I am a Social Worker, studied through UNISA and I am registered with the South African Council for Social Service Professions.
Distance learning requires consistency, passion and commitment, much like counselling processes. Consistency, passion and commitment to a process sees fruit. We all feel a little discouraged but keeping the course and perseverance will bring you through.
Hard work, commitment and determination have become ingrained in me and part of my very strong work ethic. These same personality traits are carried over into the work done with all my clients.
I started my career at NICRO (National Institute for Crime Prevention and Reintegration of Offenders) from 1994 – 2008 I specialised in services to young people who found themselves in trouble with the law. Working with young offenders is a very challenging but rewarding field. Young people are impulsive, make mistakes and many are very remorseful. Being with NICRO for 14 years and now some many years later, I see these once young offenders, now adults with their own families. One young man in particular went on to complete his law degree, practiced as a defence lawyer and is now a magistrate. I strongly believe that people are capable of change if the willingness is there. Sometimes we all need a little help along the way.
The highlights of my career with NICRO was being part of the process for law changes to youth in trouble with the law, facilitating wilderness therapy programmes and seeing the change in young people and their families.
Since 2008, I have been working with victims of crime within the Criminal Justice System. These child and adult victims have had their lives forever changed by the heinous crimes of rape, robbery, hijackings, farm attacks and murders. Some of these witnesses have been directly affected and to compound their trauma, have had to bear witness to these crimes being carried out in front of them against family members. This is nothing any adults or child wants to experience, endure or witness.
I have completed various courses throughout my career to enhance my knowledge, skills and abilities. Some of these include: Stress and Trauma healing, Wilderness therapy, Outdoor Education Training, Psychology and the Law, Developmental assessments of Children, Youth and Families, Victim – Offender Mediation and Alternate Dispute Resolution, Facilitate, Mentor and Coach (Train the Trainer), HIV/ Aids Counselling, District Court Lay Assessor.
In both working environments, I have learnt the resilience of children and families to overcome so many atrocities. Each person is so unique and it's important to work holistically with each individual. It is never easy to sit with someone through their raw pain but I always remember the words of a beautiful prose poem written by Oriah Mountain Dreamer called The Invitation.
Life is hard. And life is wonderful. "The Invitation" is about finding what we need, the inspiration, the intimacy, the courage, and the commitment to live fully, every day.
I have developed and facilitated various training courses over the years. Specialising in Adult survivors of child sexual abuse, The Online Predator, Paedophiles, and Developing the Self (for teens) to name a few.
I have a practice that is open after hours for the working families. This also assists to accommodate teens and children who have afterschool sporting commitments.
I specialise in the following:
Relationship counselling
Trauma counselling
Adolescent Counselling
Adult survivors of childhood trauma