How to start and run your own counselling practice in South Africa
The Vita Nova Journey – Can Counselling Be A Successful and Profitable Business?
Anri was recently invited to speak at the first annual Counsellors In South Africa Conference. She shared the Vita Nova Journey; that started in 2010, and also spoke about the challenges of starting your own counselling practice, along the way. Anri spoke about the Humanitas counselling course and the wonderful successes the students are experiencing throughout their internships and training. The ASCHP was also present at the event and spoke about the wonderful work that they are doing in providing counsellors with a para-statutory governing body that they can register with and in getting Counsellors the recognition they deserve.
WHY YOU SHOULD ATTEND THIS SHORT COURSE
There are so many places where you can complete a short course in counselling, but where to from there?
I found myself in a similar position quite a few years ago and had to go through the process of having to establish myself in this new world. Being equipped with the theoretical and practical knowledge of offering counselling services to those in need, I thought I was geared and ready; however I had no idea what it entailed to actually run my own practice. Throughout my Vita Nova journey I have made many mistakes, but, through God's grace, I kept on going! I had to try and explore new things, adjust my thinking and my direction where needed. Changing what wasn't working while repeating what was working, aided in growing and steering Vita Nova to reach its ultimate goal of being a counselling centre that can affect real change!
Throughout the years, I've been blessed with numerous and continuous requests to contribute to public forums and these include; TV appearances, various magazine & newspaper articles, radio interviews and much more.
Join me for the 3 day course where I will openly share my journey with you. I discuss and share the mistakes, as well as the lessons learnt along the way since starting my practice back in 2010.
This course is aimed at equipping qualified practitioners (social workers, psychologists & counsellors) with information and knowledge on how to get their practice going and how to actually run the day to day challenges outside of the consultation room.
The "How to start and run your own practice", is a short, 3 day training course and is presented on location at 615 Vampire street; Elarduspark Pretoria East.
Join us for this training course and reduce your teething problems.
ABOUT THE PRESENTER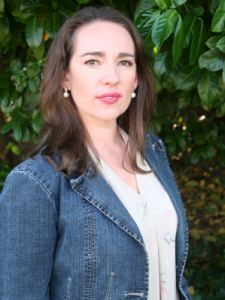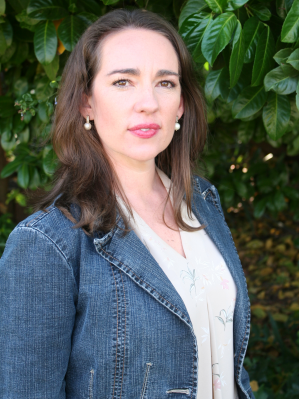 "In 2005, I completed my Honours degree in Psychology at the University of Pretoria. There after I had my own Nursery school in Pretoria East for two years, which I enjoyed very much, but closed down after the birth of my daughter in 2007. I am currently registered with the Council for Counsellors in South Africa (C4CSA) and the Association for Supportive Counsellors And Holistic Practitioners (ASCHP).
I started Vita Nova in November of 2011; ran it from my living room at home; dropping my kids off at family members whenever I had sessions booked.
I had a very clear vision of growing Vita Nova from a one woman show to a full-blown family counselling centre and training facility and with a lot of grace, blessings and buckets full of patience; managed just that.
Fast forward a mere 3 years and a couple of months and Vita Nova had managed to acquire the facilities needed to house a multi-disciplinary team of 6 professionals; including a Play Therapist, Forensic Social Worker, Clinical Psychologist, Educational Psychologist, Family Therapist and myself. I was very definitely well on my way to achieving exactly what I envisioned for Vita Nova. Although the centre was ticking most of the boxes om my vision list, it wasn't working for me; so I had to take a step back, reassess the situation, look at and understand all the available options, and I had to change my route. It was very tough for me to make the decision to change my course. My vision was an actual reality…but the business model that we were using didn't make it a profitable one and the strain that managing 5 other people's admin and client bases took on me was just not expected and therefore not accounted for.
Not for one moment am I regretting the multi-disciplinary-team-route I took – it has resulted in immense personal growth and the lessons I learnt, will benefit me forever.
Up until February 2018, I was the only counsellor in the centre; renting out the additional office space I have, and for me, this was and is working well. In February I approached Heske Sangster, a social worker; and she is currently working as Vita Nova's child therapist. I am using the extra time on my hands to really do some soul searching, planning and personal professional development. Throughout the last 7 years, I have had multiple TV interviews, regular radio slots and am often asked to contribute articles to various magazines and newspapers, such as Vrouekeur, The Oprah Magazine, Sarie, The Times, Intiem, Baba en Kleuter, Bella and many more. I have been invited on several occasions to come and talk on various topics at business functions and or charity events.
Vita Nova has become one of the primary counselling presences on line through-out its now; very nearly 8 years of existence; even converting clients as far as 400km away.
I understand what it entails to start a business from the ground up, I have experienced the absolute despair when things don't go as planned and I have had to make very difficult decisions in order to make my practice a successful one. But more importantly I have learnt how to convert clients through emails and phone conversations, how to perform the day to day administrative duties, and to keep head above water through it all.
Thus far this has been a journey filled with challenges and setbacks, but through God's grace and a lot of hard work we were able to persevere and utilize all the lessons learnt through out.
This course is therefore aimed at helping you to avoid some of the pitfalls and get some helpful and practical advice and information which will enable you to start your practice off with the best possible chances of success.
"May your practice be a source of hope and inspiration to everyone who walks through your door."
Kindest regards,
Anri van den Berg – owner and founder of the Vita Nova Counselling Centre
Present yourself and your practice confidently and professionally from day one.
COURSE OUTLINE
Day 1 – Planning Your Counselling Practice
Session 1
Introduction
Starting a practice
Your practice – your business
Important attitudes in private practice
Defining success
Session 2
Vision, mission and values
Individual assignment
SWOT analysis
Smart Goals
---
Day 2 – Getting Started
Session 1
Basic Practice Requirements

Startup Costs: Capital and Operational
Location, Consultation Room and Reception

Client Communication

Email
Telephone skills
Case Studies

Practice Documents
Time management
Scope of practice and when to refer
Session 2
Marketing and Networking
Partnerships and Referrals
Selling your services
Individual Assignment
---
Day 3 – Behind The Scenes
Session 1
Administrative Tasks and Challenges
Finances and Invoicing (Debt collection vs cash only practice)
Medical Aid
Record Keeping
Self Care
Session 2
Q&A – session
Conclusion
Final Assessment