ZANELLE LABUSCHAGNE – HUMANITAS COUNSELLING STUDENT
Zanelle volunteers her time by offering free online counselling via Zoom.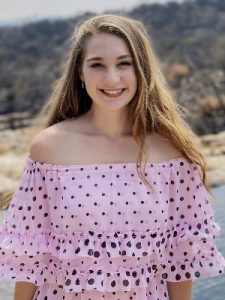 "The world breaks everyone and afterward many are strong at the broken places" – Ernest Hemingway.
Hello,
I am Zanelle Labuschagne. In 2019, I completed my undergraduate degree in Psychology and Criminology. Thereafter, I completed my honours degree in Psychology. I have always been fascinated by the incredible resilience of the human being and how we can adapt to all kinds of situations. It is not until we are challenged in life, that we have the opportunity to witness our real levels of endurance.
Reflecting on some of the painful experiences I have been through, I realize how hard it can be to overcome sadness and pain. As your counsellor, I hope to meet you where you are now. I would like to walk beside you on your healing journey and guide you in finding the resources within yourself to overcome your current struggles.
I have no specific area of specialization; however I have a special interest for the following areas:
Loss, grief and bereavement counselling
Adolescent counselling
Trauma counselling
Anxiety and Stress
How to book a session
Our Humanitas Counselling Students are ready and eager to connect, listen and talk with you. If you would like to book a free counselling session via Zoom – please have a look at the different people who are able to help.
To request a session with Zanelle, please fill in the form at the bottom of the free counselling page and select her name.