ZANDRI OLIVIER – HUMANITAS COUNSELLING STUDENT
Zandri volunteers her time by offering free online counselling.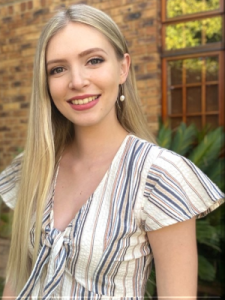 My name is Zandri Olivier and I am a counsellor. I have completed my BA undergraduate degree in psychology at the University of Pretoria and also have completed my Honours degree in Psychology at the University of Johannesburg.
I have a tremendous amount of passion when it comes to helping others, supporting them and guiding them through difficult times. My aim will always be to listen, understand and support my clients when facing difficult life situations.
I look forward to meeting you!
How to book a session
Our Humanitas Counselling Students are ready and eager to connect, listen and talk with you. If you would like to book a free counselling session via Zoom – please have a look at the different people who are able to help.
To request a session with Zandri, please fill in the form at the bottom of the free counselling page and select her name.