ZANDILE YIKA – HUMANITAS COUNSELLING STUDENT
Zandile volunteers her time by offering free online counselling.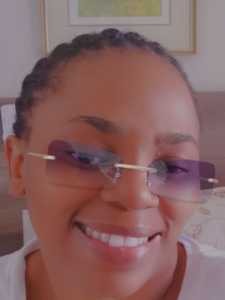 I offer counselling and support to adults, youth, children, and families in a safe and warm space. I work holistically with each individual and endeavour to help them on their life journey.
Services offered include:
Teenage & children counselling
Adult counselling
Training counselling
Couple/Relationship counselling
Crisis management
Group work & family counselling
I work from a PCA and I focus on what a person is going through now, what they are experiencing because of what he/she went through. I focus on each individual needs & integrate various theories & tools to help them overcome their problems to make appropriate changes in their lives.
How to book a session
Our Humanitas Counselling Students are ready and eager to connect, listen and talk with you. If you would like to book a free counselling session via Zoom – please have a look at the different people who are able to help.
To request a session with Zandile, please fill in the form at the bottom of the free counselling page and select her name.