WASEEMAH MAHOMED – HUMANITAS COUNSELLING STUDENT
Waseemah volunteers her time by offering free online counselling.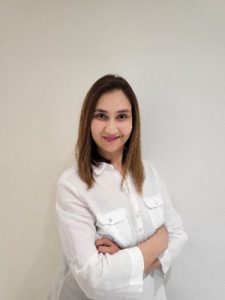 My name is Waseemah. I have a degree in Psychology and Honours in Education. I have been teaching primary school children for the past ten years. I am married with 4 girls between the ages of 3-13 years old. I recently decided to start my counselling journey when I enrolled at Vita Nova counselling centre with the view of becoming a Specialist Wellness Counsellor.
I would like to help my clients, who include children, adults and families, to find a healthy and positive approach to life. I believe that you are your own expert when it comes to you, and you have within yourself the psychological resources for personal development and growth. I would like to help you empower yourself to be the best version of yourself in a safe, warm and friendly environment.
How to book a session
Our Humanitas Counselling Students are ready and eager to connect, listen and talk with you. If you would like to book a free counselling session via Zoom – please have a look at the different people who are able to help.
To request a session with Waseemah, please fill in the form at the bottom of the free counselling page and select her name.