TASHWYN MATEMAN- HUMANITAS COUNSELLING STUDENT
Tashwyn volunteers her time by offering free online counselling via Zoom.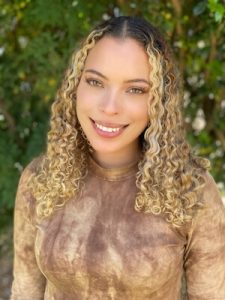 "Talk To Yourself Like You Would Someone You Love." Brené Brown
In an imperfect world, I believe that people should have the tools to grow from their experiences. It is therefore my vision to assist  you in finding these tools within yourself , to face any of the challenges that life presents you with and to treat yourself with a little more kindness.
The process of counselling and the skills learned in therapy have personally helped me better myself and overcome so much in my life. I would love to empower you to do the same with yours.
I am the eldest of five, I obtained my degree in Psychology and Anthropology from the University of Pretoria.Following this,I started a Post Graduate diploma in Entrepreneurship through UCT and thereafter taught English as an additional language to people from other countries.
I am currently completing my counselling course with Vita Nova -Humanitas course-which has afforded me the gift of applying theory to everyday challenges, trauma and grief, which I have encountered during my volunteering at places such Dottie's Home for the Elderly in Pretoria, Paul-Jung Nickel Home – Medical Facility for Physically and Mentally Ill as well as New Beginningz, where I was able to work with senior citizens, children and mentally diagnosed patients.
Through all my different experiences I have found in myself more patience, understanding and compassion for others, that I continue to nurture.
How to book a session
Our Humanitas Counselling Students are ready and eager to connect, listen and talk with you. If you would like to book a free counselling session via Skype – please have a look at the different people who are able to help.
To request a session with Tashwyn, click here.