SAN-MARIÉ NEL – HUMANITAS COUNSELLING STUDENT
San-Marié volunteers her time by offering free online counselling.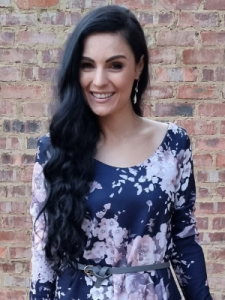 The Velveteen Rabbit is one of my favourite books (just keep reading, I promise I'm getting somewhere with this). It is the story of a stuffed rabbit's journey in discovering what it means to become real. But there's more to it than that… The Rabbit asks the Skin Horse one day how a toy becomes real. The Skin Horse explains that once you are real, you change:
Generally, by the time you are Real, most of your hair has been loved off, and your eyes drop out and you get loose in your joints and very shabby. But these things don't matter at all, because once you are Real, you can't be ugly, except to people who don't understand.
Perhaps you are surrounded by people that don't understand. That don't want to listen, or that you are too afraid will judge you if you share the bare honesty of what you feel and think. In a counselling session, it is my aim to create a safe space, free of any judgement, where you can share your story. A space where you don't have to feel that your pain, struggles (or like some people call it "issues") are misunderstood or ignored. Whatever it is that you are going through, your feelings are valid. They are real and so is your story.
However, selecting a counsellor is an important process – as you too need to find your fit. So here is a little bit of my story. I graduated in 2009 with a degree in Dramatic Arts, and then completed my PGCE, qualifying me as a high school teacher. I have worked in the film industry for a short while and quickly shifted to creating therapeutically driven content for parents and children. Together with a team of experts, we created two children's DVDs & CDs, both winning a GHOEMA Music Award. To pursue my true passion for working with teenagers, adolescents, and adults on a more individual level, I completed my Honours degree in psychology in 2018. I have a passion to combine my creative arts background with therapy to find tools that best fit each client's needs. I am passionate in empowering people and giving them practical guidelines. I am fast on my way to being registered with the ASCHP as a Specialist Wellness Counsellor.
I don't have a specific "preference" when it comes to topics I deal with in counselling. I prefer focusing on each individual case, having a person-centred approach: appreciating the fact that each human being is of value and has the potential for psychological change, growth and increased personal fulfilment. I will seek to establish a safe 'therapeutic relationship' with you to help work towards your goals and expectations of the counselling sessions with me.
Now that you know a little bit more about me, it would be an honour to hear your story.
How to book a session
Our Humanitas Counselling Students are ready and eager to connect, listen and talk with you. If you would like to book a free counselling session via Zoom – please have a look at the different people who are able to help.
To request a session with San-Marie, please fill in the form at the bottom of the free counselling page and select her name.