PATIENCE MASANGO – HUMANITAS COUNSELLING STUDENT
Patience volunteers her time by offering free online counselling.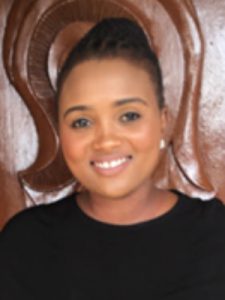 "Even the darkest night will end and the sun will rise again" – Victor Hugo
My name is Patience Kgothatso Masango and my intrigue and passion for the human mind, behaviour and the impact it has on those around them has made me pursue a career in psychology and human relations. I currently hold a BA Degree in Psychology and Labour Relations as well as a BHSC Honours in Psychology that I attained in 2017.
I consider myself a good listener and patient person. I possess strong interpersonal skills and I am multilingual, that enables me to engage and work well with people from different backgrounds.
As your counsellor, I am committed to your well-being and go above and beyond to cater for your needs. I believe we can work together to explore solutions and find ways in which we can deal with issues and be equipped for a meaningful future.
With a mature and level head, I believe that I am well equipped to make a positive difference in people's lives. I want to support, listen, provide a confidential, non-judgemental environment and hold a safe space for you and we explore solutions for life's challenges that you find in your path.
It will be an honour and privilege for me to walk this journey alongside you establishing a relationship built on trust and driven by solution.
Special interest in the following areas, but not limited to:
Work stress/ challenges
Loss & Grief
Trauma counselling
How to book a session
Our Humanitas Counselling Students are ready and eager to connect, listen and talk with you. If you would like to book a free counselling session via Zoom – please have a look at the different people who are able to help.
To request a session with Patience, please fill in the form at the bottom of the free counselling page and select her name.