NINA HARVEY – HUMANITAS COUNSELLING STUDENT
Nina volunteers her time by offering free online counselling.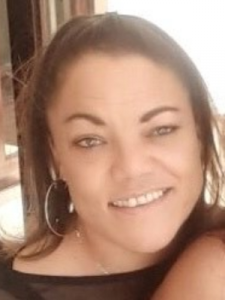 My Name is Nina, I completed my Honors in Psychology at Wits in 2018 and in 2021 embarked on a new and exciting chapter in my life when I enrolled at Vita Nova Counselling Centre with the view of becoming a Wellness Counsellor.
Mental Health is prevalent in Our Beautiful. I believe that good mental health is the key to healthy, happy living,
Every Human being has a unique story. Allow me the honor of being your safe place as I hold that scared space for you by listening, being with you & journeying with you through your pain and struggles in your time & on your terms as we find possible solutions together to restore a healthy, happy, balanced lifestyle again.
I focus on Adolescents and Adults
How to book a session
Our Humanitas Counselling Students are ready and eager to connect, listen and talk with you. If you would like to book a free counselling session via Zoom – please have a look at the different people who are able to help.
To request a session with Nina, please fill in the form at the bottom of the free counselling page and select her name.