NICOLE VAN WYK – HUMANITAS COUNSELLING STUDENT
Nicole volunteers her time by offering free online counselling via Zoom .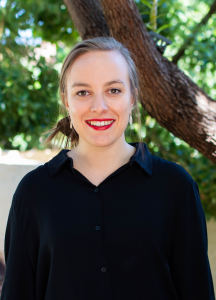 I guess there's some truth in the saying that "all roads lead to Rome".
My journey has been relatively unconventional in many ways, but I am grateful for the various experiences (personal and professional) that I've had because I've gained so much more than I realized till now.
My academic journey started with my undergraduate (BA majoring in Psychology and Criminology) at the University of Pretoria, to my honours in Counselling Psychology through Unisa whilst volunteering at the A21 Campaign. Thereafter, two years of internship in Pastoral Care in Hillsong Church in Cape Town and, most recently, a Master's of Theology in Pastoral Therapy, specifically regarding aspects of female sexuality.
My experiences and passions also include an avid love for art, photography, design and dancing. I would love to incorporate art therapy one day; including (but not limited to) working with trauma, mood disorders, and who knows, maybe even psychosis. I believe there is always more to grow and more to learn and that we'll never arrive. May we always be lifelong learners as sojourners on the earth.
How to book a session
Our Humanitas Counselling Students are ready and eager to connect, listen and talk with you. If you would like to book a free counselling session via Zoom – please have a look at the different people who are able to help.
To request a session with Nicole, click here.