MONA-LISA MAFEELANE – HUMANITAS COUNSELLING STUDENT
Mona-Lisa volunteers her time by offering free online counselling.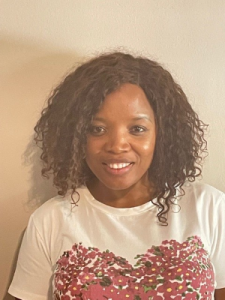 Hi, I am Mona-Lisa…
The healing process starts with choosing the right counsellor for you. It is important to choose a counsellor that you feel you will be able to open up to. So, I have included a little bit about myself, my training, and philosophies.
I am an English speaking Counselling student, enrolled with Vita Nova  COUNSELLING and Training Centre. As a Counselling student I feel it is important to create a safe space that is confidential, non-judgemental and empathetic. This safe space creates a base to explore and find out more about yourself, to begin a journey of self-discovery and change. My journey to becoming a counselor started off with my studies at the University of the Western Cape for my undergraduate degree and Honors degree at Unisa. I am currently doing practicals for my Humanitas Counseling Course  This is a highly detailed and thoroughly researched training course, aimed at bridging the gap between the theory learnt at university and the application in practice.
I work from a range of therapeutic models based on different treatment plans, but most commonly I work with Cognitive-Behavior Therapy or Narrative Therapy using the Intergrated Person Approach. I use different play therapy techniques when working with children. In the first session I usually gain a background to the case and develop a treatment plan. From this point we can discuss number of sessions required and duration of treatment. I work online and in person.
Training
Bachelor of Arts (UWC)
Bachelor of Arts Pychology Honors, (Unisa)
The Humanitas Counselling Course (Vita Nova)
How to book a session
Our Humanitas Counselling Students are ready and eager to connect, listen and talk with you. If you would like to book a free counselling session via Zoom – please have a look at the different people who are able to help.
To request a session with Mona-Lisa, please fill in the form at the bottom of the free counselling page and select her name.