MARI LOURENS – HUMANITAS COUNSELLING STUDENT
Mari volunteers her time by offering free online counselling.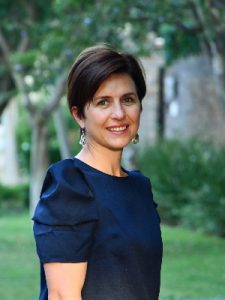 Hi, my name is Mari Lourens.
I would like to create a save and trusted space for the counselling process to take place. I would like the understanding of your experiences and how it impacts on your thoughts and behaviour. Everybody deserves a non-judgemental save relationship to reconstruct oneself.
I'm very empathetic listener and would encourage to explore experiences, thoughts and emotion to possible bring therapeutic change.
If you struggle with relationships, work or traumatic event or feel disconnected or empty, please make an appointment today.
I have studied in the field of Human Sciences and Education. I have an Honours in Psychology and have special interests in Neuropsychology. I'm currently enrolled in the Humanitas course.
"you spend most of your life inside your head, make it a nice place to be".
How to book a session
Our Humanitas Counselling Students are ready and eager to connect, listen and talk with you. If you would like to book a free counselling session via Zoom – please have a look at the different people who are able to help.
To request a session with Mari, please fill in the form at the bottom of the free counselling page and select her name.