LENEIL NOELLE – HUMANITAS COUNSELLING STUDENT
Leneil volunteers her time by offering free online counselling.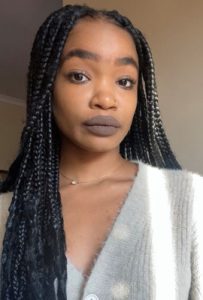 I firmly believe no matter how small or big the matter may seem. I believe that we all can facilitate positive change in our lives and other lives. Being in the position to counsel is life changing, journeying together with other individuals through all their joys and struggles. I want to create a safe space for others where they will know they are never alone. This is where we can all be authentic, free and live with no regret bettering ourselves each day. Pure acceptance leads to healing and growth. Here's to not giving up, here is daring to trust who you are is worth loving and healing. This is a tranquil space to love and to grow.
Kind Regards,
Leneil.
How to book a session
Our Humanitas Counselling Students are ready and eager to connect, listen and talk with you. If you would like to book a free counselling session via Zoom – please have a look at the different people who are able to help.
To request a session with Leneil, please fill in the form at the bottom of the free counselling page and select her name.