EZILE TSHEKELA – HUMANITAS COUNSELLING STUDENT
Ezile volunteers her time by offering free online counselling via Zoom.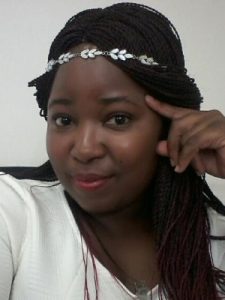 Hello, I am Ezile Tshekela, a qualified social worker who has been in practice since 2013. I am passionate about helping adults and young people enjoy life to it's fullest. I really believe that we all need someone to talk to from time to time. My interest in the field is rendering loss and grief counselling, trauma and debriefing and also basic counselling to those who feel like they need it. Having someone there who understands, listens and does not judge is very powerful and can result in change on a huge scale.
"Happiness is not something ready made. It comes from your action"
– Dalia Lama
How to book a session
Our Humanitas Counselling Students are ready and eager to connect, listen and talk with you. If you would like to book a free counselling session via Zoom – please have a look at the different people who are able to help.
To request a session with Ezile, please fill in the form at the bottom of the free counselling page and select her name.