ELZANI BURGER – HUMANITAS COUNSELLING STUDENT
Elzani volunteers her time by offering free online counselling.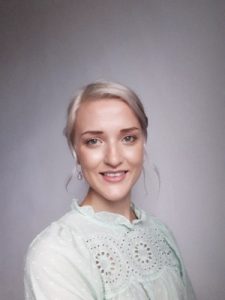 "Success as a [counsellor] is not found in doing something for the client but rather in being someone for the client" – Ili Rivera Walter
Life is full of ever-presenting challenges. Sometimes these challenges exceed our current coping skills and cause us to feel overwhelmed, conflicted, and uncertain. I am passionate about facilitating a safe space for you in which together we can process your challenges, discover and enhance your strengths, and equip you with new skills so you may feel empowered for your future challenges and goals.
I have a special preference for working with adolescents, adults, and families in managing depression and anxiety, loss and grief counselling, and family functionality/wellness. I have recently completed my training for the Vita Nova Humanitas Course and have an honours and bachelor's degree in applied psychology.
I look forward to walking alongside you on your counselling journey and applaud you for the courage it took in taking a step in this direction.
How to book a session
Our Humanitas Counselling Students are ready and eager to connect, listen and talk with you. If you would like to book a free counselling session via Zoom – please have a look at the different people who are able to help.
To request a session with Elzani, please fill in the form at the bottom of the free counselling page and select her name.