ELSIE CLOETE – HUMANITAS COUNSELLING STUDENT
Elsie volunteers her time by offering free online counselling via Zoom.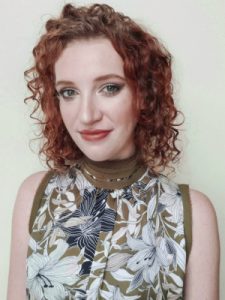 I believe that my purpose in life is to help you overcome your challenges. I aim to empower you by guiding you to take the steps in the direction that you want to go in. You have the power to decide how your story goes.
 I completed my Bachelor of Fine Art and Bachelor of Social Science Honours Degree in Psychology at the University of Pretoria and have since become a Trauma Incident Reduction facilitator and Cognitive Behavioural Therapy coach. I believe that personal growth is promoted by a multifaceted counselling approach that incorporates the body, values our emotions and explores our thoughts through multi-sensory techniques. I enjoy going beyond 'talk therapy,' which is why I utilise multidisciplinary therapeutic techniques to add additional value to my counselling sessions. I am based in Pretoria East for in-person sessions and am available for online sessions, via Zoom.
 When I'm not counselling, you can find me playing with paints, ink, drawing and experimenting in the gardenI have previously worked as a trauma facilitator, a behavioural analyst for children on the Autism Spectrum, as a preschool teacher, a professional fine artist and even as a referee at a trampoline park. I went where life took me, and I found my passion for helping you heal.
Grow through what you go through. Book a session, I can promise you that your pain does not need to be a life sentence.
How to book a session
Our Humanitas Counselling Students are ready and eager to connect, listen and talk with you. If you would like to book a free counselling session via Zoom – please have a look at the different people who are able to help.
To request a session with Elsie, click here.