DINEO MASEKO – HUMANITAS COUNSELLING STUDENT
Dineo volunteers her time by offering free online counselling.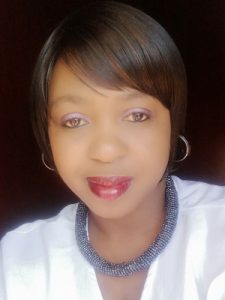 I am a student counsellor at Vita Nova providing counselling to individuals and couples seeking help with difficulties in relationships, stress and anxiety disorders, post traumatic disorders and depression. My approach is holistic, which means that I focus on the client person, not just their mental health needs. I take into account the clients physical, emotional, social and spiritual wellbeing to provide the support needed. I value providing a compassionate space where every client can feel safe, supported and accepted. I enjoy creating a space where the client can be deeply listened to, believed and understood.
I have a qualification in  Bachelor of Arts Honours in Psychology, fluent in English and work  with individuals and couples. Counselling sessions focus on Bereavement, Divorce, Depression, Domestic Violence, Family Conflict, Life Transitions, Relationship Issues, Self esteem  Stress. Through Cognitive Behavioural Therapy we can began the journey to healing. Am culture sensitive, person centred and family focused. "Count your age by life experiences not years, measure your life by laughter not tears".
How to book a session
Our Humanitas Counselling Students are ready and eager to connect, listen and talk with you. If you would like to book a free counselling session via Zoom – please have a look at the different people who are able to help.
To request a session with Dineo, please fill in the form at the bottom of the free counselling page and select her name.