DEMI-RAE BADENHORST – HUMANITAS COUNSELLING STUDENT
Demi-Rae volunteers her time by offering free online counselling via Zoom.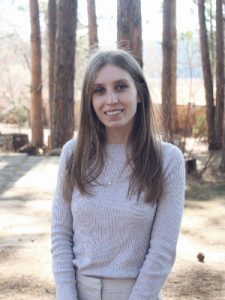 My name is Demi-Rae and I have a Bachelor's degree in Psychology and Sociology. My greatest passion is to work with people and help them to grow into stronger versions of themselves. Counseling for me is to empower people within their own skin and help them embrace themselves and realize that they are the superhero in their life story. No one said that we have to go through life alone and therefore I aim to take the journey with you. I offer a safe space for anyone to come and unpack and would love to help you work through what you are experiencing.
Everyone has a story to tell and every story is worthy of being heard. I welcome anyone who feels like their story hasn't been heard or if your world has been ripped out from beneath your feet. One motivational quote describes it best for me, "broken crayons still colour". Even with everything that you went through, you can still move forward and be who you want to be. Any person of all ages is welcome to book with me.
How to book a session
Our Humanitas Counselling Students are ready and eager to connect, listen and talk with you. If you would like to book a free counselling session via Zoom – please have a look at the different people who are able to help.
To request a session with Demi-Rae, please fill in the form at the bottom of the free counselling page and select her name.