DAYNA ROWLAND – HUMANITAS COUNSELLING STUDENT
Dayna volunteers her time by offering free online counselling.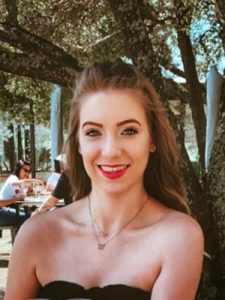 Your counselling journey begins with you finding someone you feel will be best suited in facilitating you through this process. To start off allow me to introduce myself…
I completed my undergraduate degree in Psychology and Communication Science. Thereafter, my honors degree in Psychology. I am currently completing my practical's in counselling, through the Vita Nova Counselling Centre.
I aim to guide you on a journey where we can work together in a safe and comfortable environment, one where you feel at ease to share and filter whatever your heart desires and at your own pace. Together we will be working to find solutions to problems one might be faced with in life. We will work together to make things more manageable.
I have a passion in working in specific areas such as youth counselling, relationship/marriage counselling, loss and grief counselling, depression, and anxiety but can assist in other areas. I adjust my approach depending on the case being presented, this is done to find the best approach to suit the individuals needs and what they are being faced with.
I believe it is vitally important to understand that you are not your problems.
Should you wish to know more please feel comfortable enough to book an appointment…
How to book a session
Our Humanitas Counselling Students are ready and eager to connect, listen and talk with you. If you would like to book a free counselling session via Zoom – please have a look at the different people who are able to help.
To request a session with Dayna, please fill in the form at the bottom of the free counselling page and select her name.