CHRISTOPHER OKWALO – HUMANITAS COUNSELLING STUDENT
Christopher volunteers her time by offering free online counselling.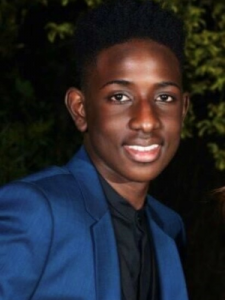 Greetings. My name is Christopher and I am Counsellor in training at the Humanitas Counselling Center. I am a Tertiary Education graduate with a Bachelor of Social Science in Psychology degree.
There is a misconception that counselling is mainly for people struggling with severe mental or life problems. While counselling is very useful in dealing with life's troubles, it's not just about resolving personally or psychological issues. It is beneficial for anyone who seeks to improve themselves in any aspect of life such as relationships, careers and general well-being.
My aim is to facilitate that improvement and help you achieve any goal you have in mind through a relationship built on trust, respect and compassion.
I look forward to working with you.
How to book a session
Our Humanitas Counselling Students are ready and eager to connect, listen and talk with you. If you would like to book a free counselling session via Zoom – please have a look at the different people who are able to help.
To request a session with Christopher, please fill in the form at the bottom of the free counselling page and select her name.