CASSANDRA JONES – HUMANITAS COUNSELLING STUDENT
Cassandra volunteers her time by offering free online counselling via Zoom.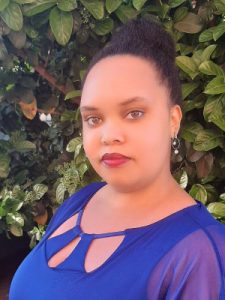 "Our backs tell stories no books have the spine to carry"
– Rupi Kaur
My academic career began with an undergraduate degree in Physiology and Psychology from the University of Pretoria to an Honours in Applied Psychology through UNISA. I have always been fascinated and obsessed with how powerful the human mind is and its link to our bodies. How our psychological well-being is intricately linked to our physical well-being. How both demand to be taken care of and should not be prioritised at the expense of the other.
I enjoy working with people. Every person is unique, one experience can be interpreted in various ways depending on a myriad of factors, background, life experience, challenges, etc… I firmly believe we can grow more by listening to and learning from someone else's story.
As your counsellor, I want to hold the space for you as you share the gift of being vulnerable with a stranger. I do not take this privilege lightly, and commit to walking beside you on your journey, wherever it may lead us.
How to book a session
Our Humanitas Counselling Students are ready and eager to connect, listen and talk with you. If you would like to book a free counselling session via Zoom – please have a look at the different people who are able to help.
To request a session with Cassandra, please fill in the form at the bottom of the free counselling page and select her name.