BOITUMELO MEDUPE – HUMANITAS COUNSELLING STUDENT
Boitumelo volunteers her time by offering free online counselling.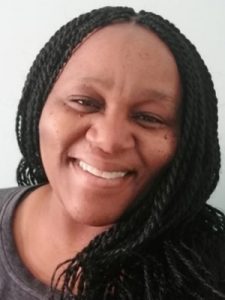 "Sometimes everything hits you all at once.  You lose a relationship, change jobs, old friends go and new ones come.  It's up one day and down the next.  You have it all together on Monday and by Thursday you don't have a clue.  Life is one big wave and all we can do is flow, grow and adapt" – Sylvester McNutt.
It is easier to be malleable, ride the wave and see where the flow of the wave throws you but at times you might have to fight the tide.  At times, it is in fighting the tide that you grow and that is the essence of life.  Life throws challenges, obstacles, curveballs and detours our way, we might feel dejected, overwhelmed and just about ready to give up only to realise that a listening ear, a safe space to vent and reflect, being equipped and empowered with necessary tools and skills is all that you need to navigate this journey.
A safe space allows us to express how we feel, to feel our feelings, to name our feelings and to own them without fear or favour, prejudice or judgement.  It allows us to be human, to permit ourselves not to be okay, to understand that no two days are the same, to celebrate our wins and mourn our losses.  So, if at any given time you feel a need to talk to someone, do not hesitate to contact Boitumelo Medupe, a Humanitas Counselling student with vast experience in the Health and Wellness space and a listening ear.
How to book a session
Our Humanitas Counselling Students are ready and eager to connect, listen and talk with you. If you would like to book a free counselling session via Zoom – please have a look at the different people who are able to help.
To request a session with Boitumelo, please fill in the form at the bottom of the free counselling page and select her name.