ASHA NAIDOO – HUMANITAS COUNSELLING STUDENT
Asha volunteers her time by offering free online counselling.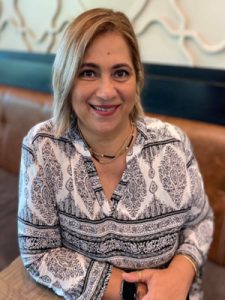 I am Asha Naidoo I am a counselling student at Vita Nova. I am married and a mom of two adult married children. I graduated from the University of Kwazulu Natal in Durban, with an undergraduate degree (B. Soc Science). I have completed my Honours in Counselling Psychology from the University of South Africa.
I believe the one thing that will change your life forever is accepting that everything is temporary.  There is no wrong way or right way of being in counselling, and nothing in specific you are supposed to say or talk about. I am passionate about building resilience in people and the understanding of family systems that can impact the individual. I am able to work with individuals, couples and students. I have a passion in working with depression, anxiety, relationship difficulties, stress, trauma and loss.
If you want to seek clarity in some areas of your life.
Work through complex emotions.
Work through a traumatic experience.
Challenge negative thinking patterns.
Learn new techniques to cope with difficult situations.
Focus on personal growth.
We will also spend some time highlighting your personal strengths and how these can be used to your benefit. With this in mind, we would then discuss the particular focus areas and goals for counselling. Counselling can be short or long term, depending on the need. I look forward to walking this journey with you.
How to book a session
Our Humanitas Counselling Students are ready and eager to connect, listen and talk with you. If you would like to book a free counselling session via Zoom – please have a look at the different people who are able to help.
To request a session with Asha, please fill in the form at the bottom of the free counselling page and select her name.