ANGELIQUE ZEGHERS – HUMANITAS COUNSELLING STUDENT
Angelique volunteers her time by offering free online counselling.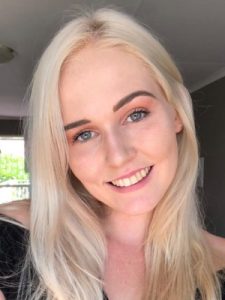 My wish is to travel along the road with you towards a life of fulfilment, happiness, peace, and gratification. I will be by your side in this journey no matter what bumps, challenges, losses, difficulties, or obstructions you may be facing.
In 2020 I completed my Bachelor of Arts Degree in Psychology and Criminology at the University of Pretoria, and I am currently completing my Bachelor of Social Science Honours Degree in Psychology at the South African College of Applied Psychology.
If you need a counsellor to journey with you through a difficult life event or if you have experienced trauma, and or loss, I also provide grief counselling or even if you need someone to talk to in a safe and friendly environment.
"Growth is the process of responding positively to change" – Paul Harvey.
How to book a session
Our Humanitas Counselling Students are ready and eager to connect, listen and talk with you. If you would like to book a free counselling session via Zoom – please have a look at the different people who are able to help.
To request a session with Angelique, please fill in the form at the bottom of the free counselling page and select her name.