NBI® for Individuals
Do you know how your brain prefers to think? The brain profiling instruments measure the thinking preferences of an adult individual (18+).  The insight provided from our thinking preferences bring mindfulness to our inner world and makes us sensitive and conscious of the preferences of others. It helps us understand the way our brain works and help us shed some light on why we do certain things.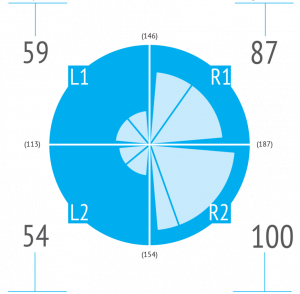 Understanding our thinking preference can help us develop strong relationships, make valuable contributions, know where our strengths as well as weaknesses lie and allow us to make sound decisions. It will also help us to evaluate choices in terms of career, occupation, study choices or subjects with much more clarity that leads to a successful, productive and fulfilling personal and professional life.
Each individual is unique and the NBI® profile focusses on thinking preferences, therefore skills and education is not tested. This means that the results are not right or wrong but rather uniquely different to every individual.
The Profile provides an indication of how the individual will act and communicate towards other people, form relationships, engage in business, solve problems and much more.
The profile divides the brain into four different thinking quadrants and this insight could help for personal growth. This is a great source of information that can be utilized in your counselling process.
How to do your Brain Profile:
Contact Alicia to arrange your NBI test and feedback sessions.
info@vitanova.co.za or 0712979992
We have various packages and combo's available so contact us for a quote.